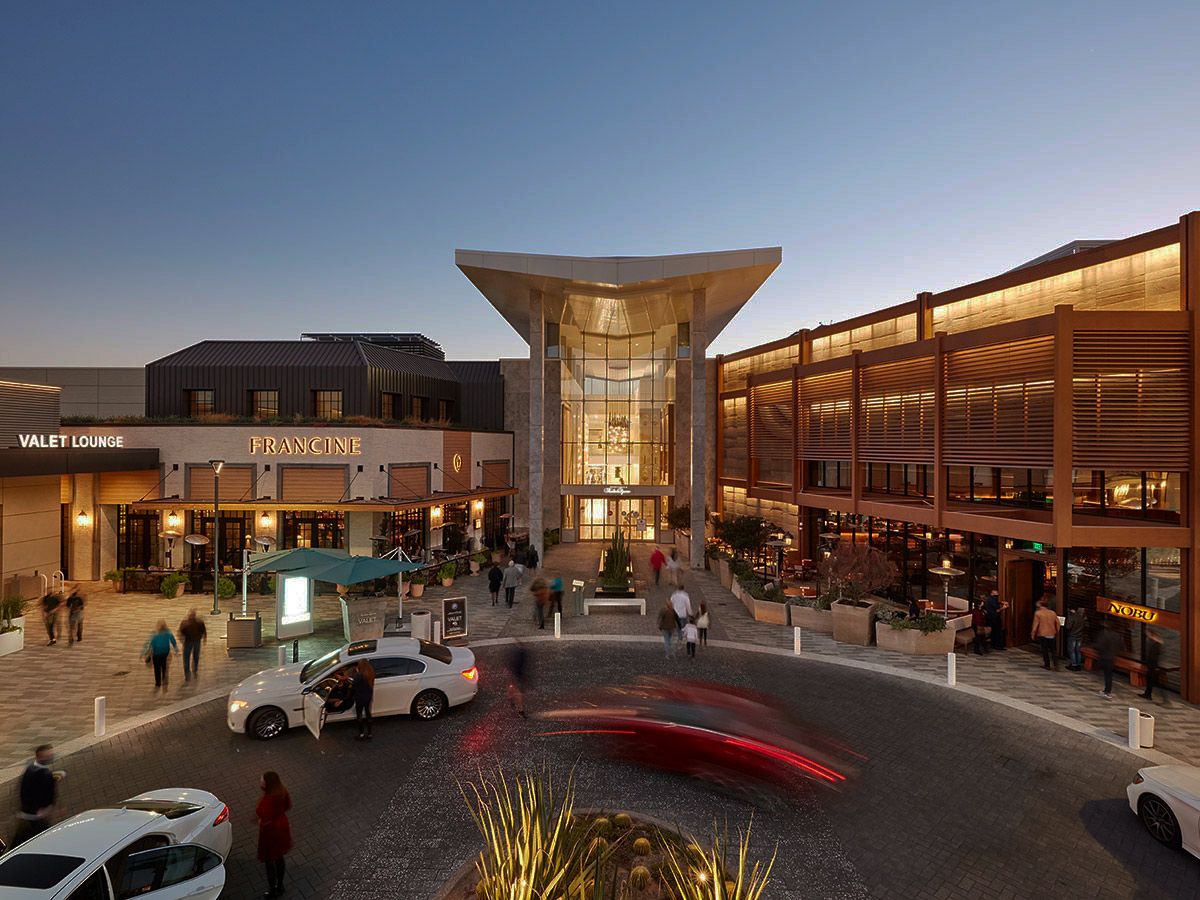 Agenda
Wednesday, November 30th, 8:00am - 12:00pm
Tom O'Hern – Portfolio Overview, Industry Trends, and Strategy
Scott Kingsmore –Balance Sheet, Capital Planning
Doug Healey, FK Grunert, Michael Guerin – Leasing and Luxury
Will Voegele, Scott Nelson, Garrett Newland– Development
Cory Scott, Dave Short – Repurposing and Transformation
Ken Volk – Business Development
Olivia Bartel Leigh – Environmental, Social, and Governance (ESG)


Investor Day Presentation
Scottsdale Fashion Square
Tom O'Hern

Chief Executive Officer and Director

Scott Kingsmore

Senior Executive VP, Chief Financial Officer and Treasurer

Doug Healey

Senior Executive VP, Leasing

FK Grunert

Executive VP, Leasing

Michael Guerin

Executive VP, Leasing

Will Voegele

Executive VP, Chief Development Officer

Scott Nelson

Senior VP, Real Estate Services

Dave Short

Executive VP, Asset Management

Cory Scott

Executive VP, Asset Management

Ken Volk

Executive VP, Business Development

Olivia Bartel Leigh

Executive VP, Portfolio Operations and People
Event Replay
In the event you are unable to attend, a recording will be added here following the meeting.
Forward Looking Statement
The meeting contains statements that constitute forward-looking statements which can be identified by the use of words, such as "will," "expects," "anticipates," "assumes," "believes," "estimated," "guidance," "projects," "scheduled" and similar expressions that do not relate to historical matters, and includes expectations regarding the Company's future operational results as well as development, redevelopment and expansion activities. Stockholders are cautioned that any such forward-looking statements are not guarantees of future performance and involve risks, uncertainties and other factors that may cause actual results, performance or achievements of the Company to vary materially from those anticipated, expected or projected. Such factors include, among others, general industry, as well as global, national, regional and local economic and business conditions, which will, among other things, affect demand for retail space or retail goods, availability and creditworthiness of current and prospective tenants, anchor or tenant bankruptcies, closures, mergers or consolidations, lease rates, terms and payments, interest rate fluctuations, availability, terms and cost of financing and operating expenses; adverse changes in the real estate markets including, among other things, competition from other companies, retail formats and technology, risks of real estate development and redevelopment (including rising inflation, supply chain disruptions and construction delays), and acquisitions and dispositions; the continuing adverse impact of the novel coronavirus (COVID-19) on the U.S., regional and global economies and the financial condition and results of operations of the Company and its tenants; the liquidity of real estate investments; governmental actions and initiatives (including legislative and regulatory changes); environmental and safety requirements; and terrorist activities or other acts of violence which could adversely affect all of the above factors. The reader is directed to the Company's various filings with the Securities and Exchange Commission, including the Annual Report on Form 10-K for the year ended December 31, 2021 for a discussion of such risks and uncertainties, which discussion is incorporated herein by reference. You are cautioned not to place undue reliance on these forward-looking statements, which speak only as of the date of this document. The Company does not intend, and undertakes no obligation, to update any forward-looking information to reflect events or circumstances after the date of this document or to reflect the occurrence of unanticipated events unless required by law to do so.
Questions?
If you have any questions regarding the meeting, hotel, or planning, please email RSVPIR@Macerich.com.
If you have questions for our speakers, please submit them here in advance so we they can be answered during Q&A.