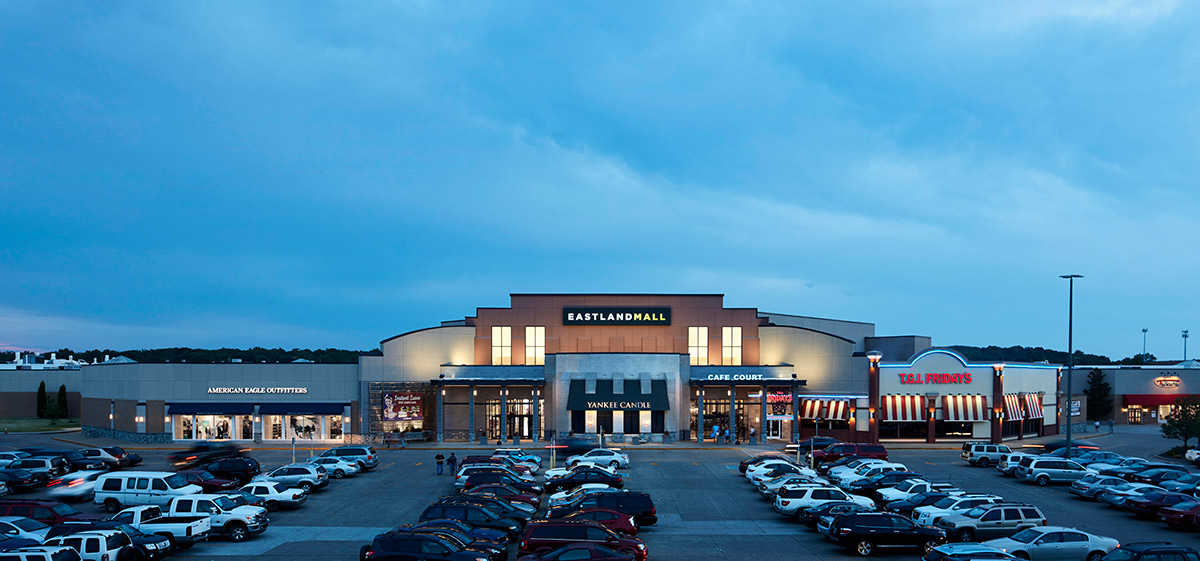 Welcome to your new space
Leasing is now available at this property. Take a virtual tour, see photos,
and discover all you need to know about the space.
The shopping experience.
Eastland Mall is the only super-regional shopping center within a two-hour radius, with a wide selection of 100+ stores, restaurants and entertainment opportunities, including Dillard's and Macy's.
1,017,000
Total square feet
Powerful Location
Draws shoppers from 26 counties and 3 states
Ranked #1
In the top 10 hottest cities for young millennials
467,175 People
in the total trade area