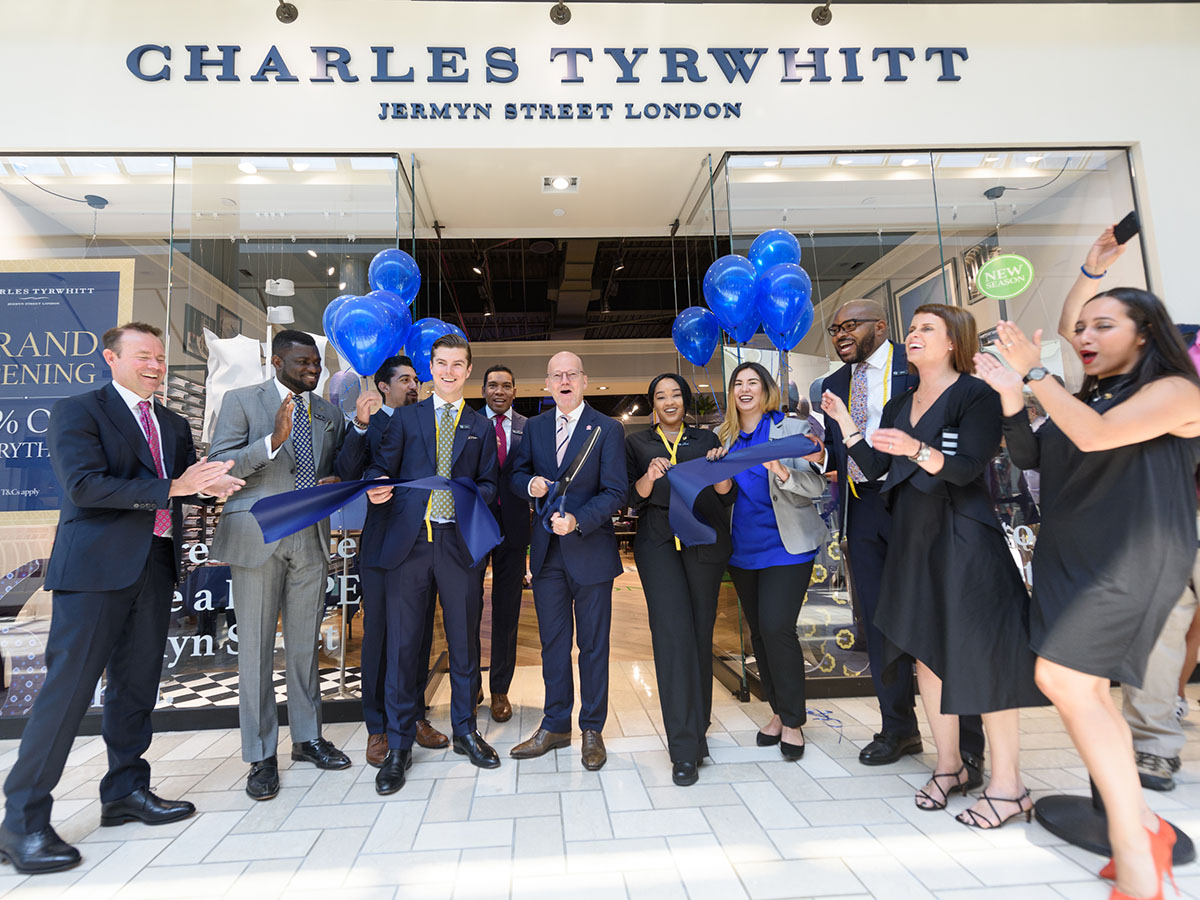 Retail Marketing Presentation
See how Macerich is committed to partnering with retailers and maximizing their success in our high-performance markets.
Dedicated Retailer Support
Our expert corporate and local teams, as well as a full suite of marketing and operations platforms, actively support individual stores throughout the Macerich portfolio with creative engagement and impeccable marketing execution.
Common area activations are a great way to bring attention and excitement to your store.

Our centers regularly hold fashion shows and events.

Successful partnerships with retailers deliver results for brands.

Family-friendly events draw multiple generations to the mall together.

Celebrity appearances and new product launches are just the beginning.
Digitally Enhanced Shopper Experience
Macerich is focused on enhancing shoppers' mall experience through a robust set of digital touchpoints that are always evolving as technologies - and the way people shop - continue to change. We continually explore and invest in the best omni-channel service enhancements with technology partners.
Digital/Social Media
Macerich's always-updated digital platforms truly connect with shoppers wherever they are. From retailer-focused property websites to powerful emails, smart social media interactions and our very popular Text Concierge, our digital platforms and social media outreach put retailers first.
Instagrammable murals provide a fun canvas for social media engagement.

Our centers' robust social media program authentically brings retailers into the conversation.

Facebook and Instagram deliver on-trend lifestyle content directly to our centers' followers.

Text Concierge is an easy way for shoppers to get answers via text message.
Tourism
Visitors enjoy our top-tier properties in key U.S. gateway markets and Macerich's spot-on tourism marketing programs successfully connect our retailers with avid shoppers from all over the world.
The NFL Wives Fashion Show event at Santa Monica Place proved to be a big hit with visitors.

Guests at Scottsdale Fashion Square can book a customized "Fashionable Luxury: The Story. The Style. The Spirit." shopping experience, which includes a red-carpet welcome with champagne, special gifts, tasteful treats, and so much more.

The entrance to Scottsdale Fashion Square, located between Nobu and Francine

Many stores offer special savings for international visitors

An aerial view of shoppers at Santa Monica Place

Phoenix's Biltmore Fashion Park is home to an all-new Life Time athletic lifestyle resort

Fashion District Philadelphia is conveniently located in the heart of Center City

Situated between Denver and Boulder, Colorado, FlatIron Crossing showcases the region's rustic style

Kierland Commons is a top Phoenix lifestyle destination combining many shopping and dining options

A shopping tour visiting the Louis Vuitton store at Santa Monica Place

Washington Square, located in Portland, Oregon, features lululemon, Williams-Sonoma, and many more

The Plaza at Tysons Corner Center is a major destination for dining and outdoor events
On-mall Activations and Brand Extensions
Be the center of it all and promote brand awareness in the common area through interactive activities and events that create a unique shopper experience, including product demonstrations, samplings, celebrity appearances and signings, and much more.
Hello Kitty at Broadway Plaza

PUMA x Foot Locker at Kings Plaza

Nintendo Event at Arrowhead Towne Center
Mall Media Network
Reach shoppers and provide an engaging brand experience through one of the most influential media platforms — the MALL. Explore opportunities to amplify your brand through Large-Format Digital Displays, In-mall Banners, Elevator and Escalator Graphics, Wallscapes, Floor Graphics, Large-Format Exterior Spectaculars, Pole Banners, Custom Elements, Backlit Directory Panels, Standees and Table Clings.
Klarna and retail partners at Tysons Corner Center

IWC at Scottsdale Fashion Square

Chanel at Tysons Corner Center
Events
Macerich's well-timed and expertly executed events bring people together at our exceptional properties for everything from cultural celebrations and seasonal events to Black Friday traditions, outdoor movies, summer concert series, fashion shows, Kids Club and much more. Retailers take center stage at our customized, on-site events.
Our regular on-site events are crafted for the top tastemakers and trendsetters featuring local attractions and highlighting our extraordinary brands.

Pride celebration at Santa Monica Place

Charles Tyrwhitt Grand Opening event at Tysons Corner Center

Scottsdale FashionSquare Birthday Bubbles Event featuring Bulgari